Do you need more storage space in your home? If you have an empty loft in your house, converting it can be the solution to your storage needs. But how can you create storage space in your attic? And what sort of work is required? We'll discuss the answer to these questions in this helpful guide.
Let's start by exploring ways on how to create functional storage space in your gloomy attic. 
Creating Space For Storage
The loft is the ideal solution to most of the householder's storage problems. You can develop it into a much usable and organised storage space without breaking the bank. 
However if you do not properly insulate and protect your loft you could soon realise that all your stored valuables will be exposed to moulds or possibly damp. 
If you're looking to DIY a loft conversion, it's important to use safety equipment including crawl boards, knee pads, masks, gloves, a long-sleeved shirt and long-legged trousers. If your tools and equipment are ready, you can then start working on it. To give an insight into what works await you if you decide to take the DIY route, here's a walk-through into the jobs involved in the loft conversion process. 
Boarding and Loft Insulation
Your new storage room needs to have stud walls, and you would have to install loft boards where you can attach the insulation. Loft insulation is imperative to prevent the gradual damage in your home caused by heat and moisture. It can also significantly decrease your heating and air-conditioning bills. The current government guideline in the UK recommends 270 mm of glass fibre or quilt insulation. 
Installing Downlights
Before insulating your loft, you need to cover and seal the downlights using a downlight protector to reduce draughts and minimise the risk of a house fire that usually occurs when the insulation comes into contact with the downlight. It would be best if the latest EN60695 and EN60598 standards approve the products you are going to use and if it is sealable into the attic's plasterboard ceiling.
Creating Storage Platforms
Research has shown that compressing insulations with boards and stored items can reduce its thermal performance by over 50%. That is why building a storage platform is essential. To create storage above the 270mm insulation, you'll need to place loft legs that are 175 mm tall onto the 100mm joists to achieve the required height. 
Here are the steps in creating a storage platform:
1. Remove the existing insulation placed above the joists or trusses first to make it easier for you to attach the legs. 
2. Place the legs along the joists or trusses, then screw it into the timber. The maximum distance between the legs should be 600mm.
3. Lay the 170mm insulation across the joist and in-between or around the legs. 
4. If the insulation can't fit in-between the legs, use a craft knife to cut a slit in it to make sure it will fit around the legs.
5. Finally, place and screw your 18mm loft panels or chipboard sheets into the leg's top platform to create a durable and safe storage deck. 
Utilising Unused Spaces
Awkward spaces between timber trusses in a loft are often left unused. However, you can utilise these areas by creating a truss shelf between each truss above the insulation. It can help you maximise the space and organise your items. Or alternatively add a touch of decorations, if you're planning on using your loft as a storage space/ lounge area adding some family photos or loveable ornaments may give your loft a warmer atmosphere. 
Fitting Some Lighting 
Lighting is also essential in a lift to ensure safe access in and out of it. It would be best to hire a qualified electrician to install a mains operated light, or battery-powered LED light designed for a loft that can provide light equivalent to a 32W bulb. 
After creating a safe and energy-efficient storage room, you can then organise your items with marked boxes. 
Cost of Loft Conversion for Storage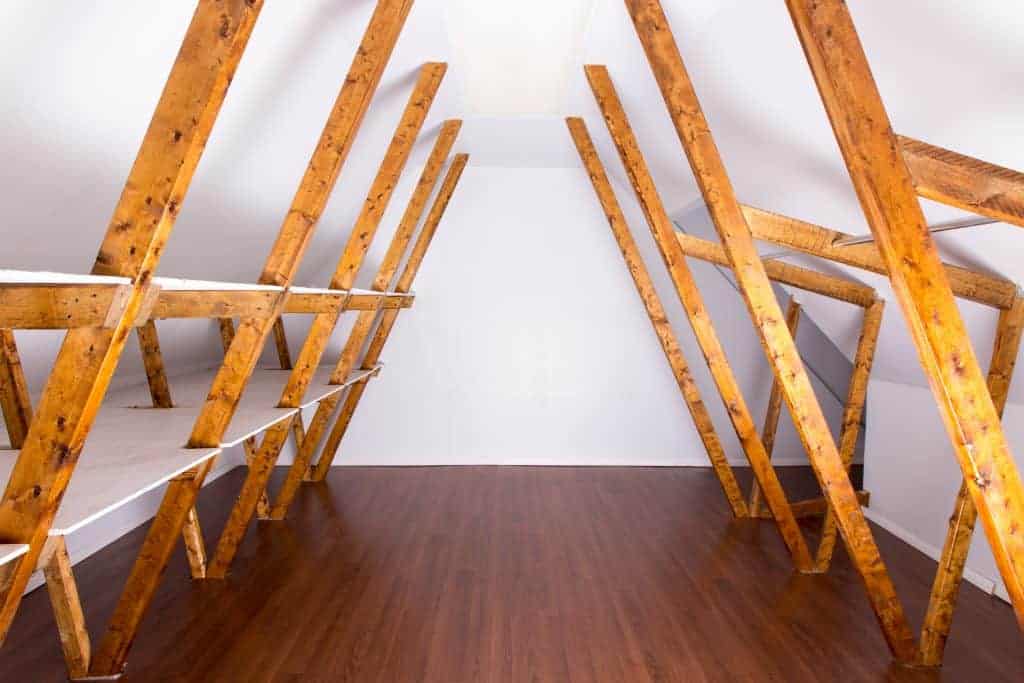 If you're converting your loft to use it primarily as a loft storage space and you have no plans in using it as a bedroom, then you will be able to cut down the expenses. The cost may range from £2,000 to as much as £5,000 or more. This price may vary depending on the value of boarding and insulation. A simple insulation job may cost £600, but complete loft insulation with boarding may cost £1,500 depending on the materials used, loft size, and the labour cost of a loft specialist. Having a loft conversion, actually increases the value of your home, and in some cases can raise the value up to 20% of the original buying price, which is ideal since recent house prices have been rising!
Another factor that would affect the cost is the staircase you plan to install. A temporary or fold-down staircase may be cheaper, and the permanent ones are more expensive. However, if you want to sell your property in the future, it would not be deemed valuable if it has no permanent staircase and structural room. 
What to Expect from your New Storage Room?
Using your loft as your storage space is one of the most practical uses of an attic, and this new room can surely give you a lot of extra space in your home. However, this new storage room will not be as aesthetically pleasing as a complete loft conversion. And although it can add value to your home (depending on the amount of storage it can offer), it will not be as much as a fully converted attic can provide. 
But on the brighter side, you can have your much-needed storage space for your items such as the following:
Holiday decors – Aside from Christmas decors, you can also store Halloween costumes, Thanksgiving decor, and Fourth of July supplies in your loft storage.
Travel items – Your loft is also an ideal storage space for suitcases, duffel and garment bags. 
Kitchen supplies – You can also put pots and pans that you rarely use in your attic storage.
Project bins – The loft is also the ideal storage space for items for outdoor entertainment and crafting. 
However, if you're looking to maximise the area in your attic, even more, carrying out a full loft conversion like Velux, Dormer or Hip-to-gable loft conversion is a great solution. Not only can it enhance the aesthetics and add value to your home by up to 21%, but it can also help you create more strategic storage spaces in its furniture, nooks and corners. 
Here are several tips on how to cleverly create storage space in a fully converted loft and make the most out of it. 
Loft Conversion Storage Eaves
The eaves in a loft might look like an awkward area but if you're looking to maximise the storage space, building one under it is an excellent solution. Here are some tricks on how to make use of this area without wasting any space. 
Utilising an enclosed space
Creating an enclosed space with an innovative access hatch can do the trick in hiding Christmas decors, suitcases, old toys and other less used items.
Building a recessed shelf
Another creative way of making use of the space under the eave is by building a recessed shelf that can be an alternative to a bedside table.
Creating under-eaves drawers and doors
Another ingenious solution that's worth a try is to create drawers and cupboards with drop-down doors under the eaves for angular items like high heels. It can help you make use of any potential storage space. 
Inbuilt Storage and Furniture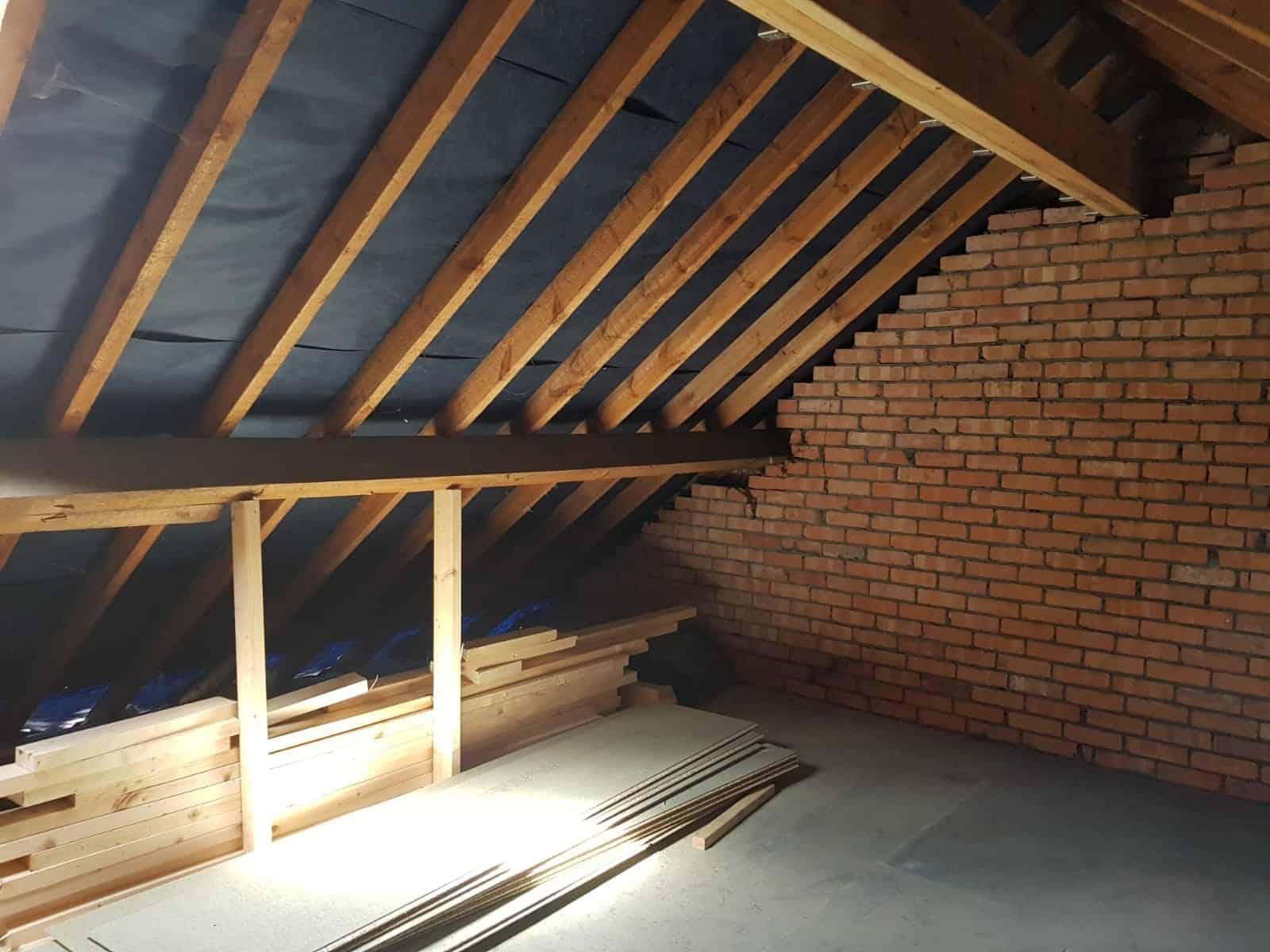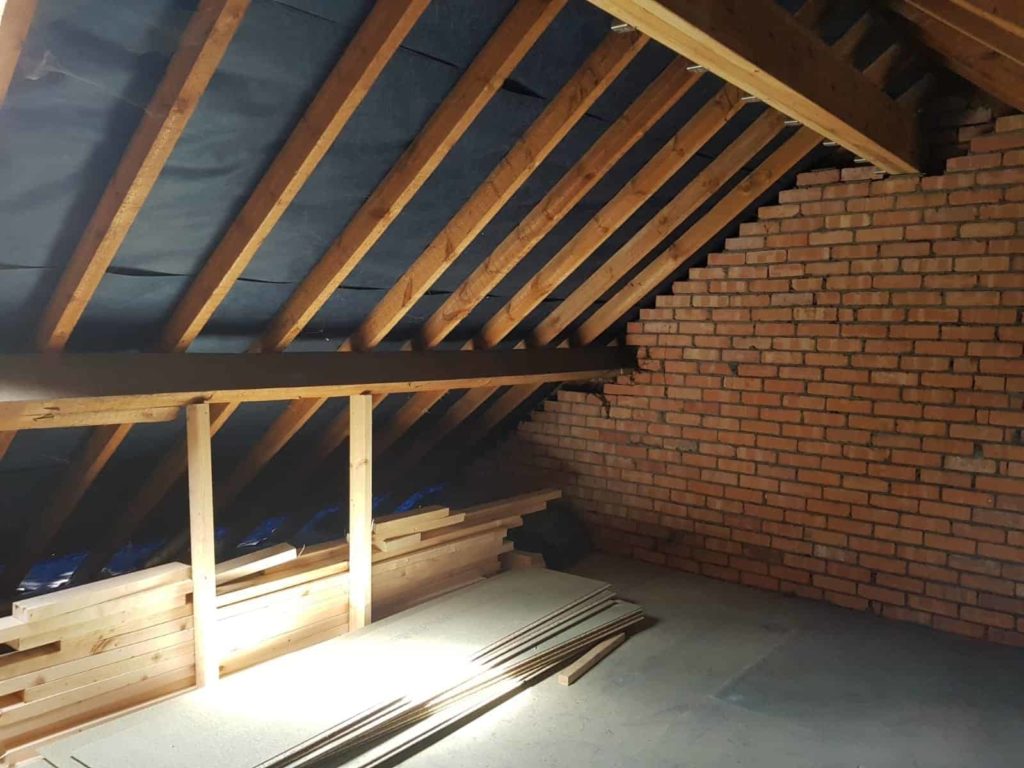 The alternative route to making use of any potential storage spaces in your loft is by minimising the space occupied by your functional feature and creating inbuilt storage like attic wardrobes. You can build and design furniture like beds and desks in a way where they become part of your home, and unfold from the walls or tuck them away when not needed. 
You can also customise your furniture to fit it into awkward spaces in your home or design it with storage in mind. For example, beds that take up huge spaces in your loft conversion can be made functional when storage is built underneath. An Ottoman bed is also a great option because it uses a gas lift that allows the bed to fold upwards; thus unveiling vast storage space underneath. 
Although converting your loft into a functional storage room may take some time and a considerable amount, once all the work is completed, you'll see the advantages of creating it. Usually, you won't have to spend much for the finishes and the decors of attic storage, but if you're willing to invest in levelling up your home, carrying out a full loft conversion can also benefit you significantly.