Loft conversion staircases are tricky. They can provide a warm, inviting welcome to the new level of a home or can be an awkward, out of place turn off to a project you regret.
A loft conversion can be central to making your house a home of your dreams but there are decisions that you have to make that can be hard to visualise and complicated to calculate. Stairs are one such problem.
So we're giving you a helpful visual guide in planning your loft conversion stairs the way you want it to be. But before we begin, let us take you to different architectural designs for a loft staircase.
A. Getting the Style Right – 4 Basic Staircase Architectural Options
There are lots of staircase designs online, and it's pretty hard to choose which flight suits your home. Nevertheless, one of the most critical things to consider is the structural design of your stair. OK, OK for most people wood will seem the only option due to cost or strength/weight complexity and yes it is the cheapest, but combing some of these materials is a real option for many people so keep an open mind.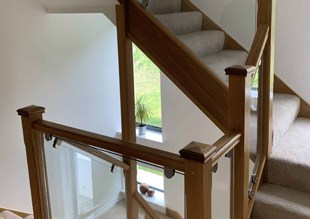 1. Timber Staircase Designs
Woods are very versatile and could provide you with the fantastic staircase look. It is substantial for traditional stairs with rounded stair nosing, turned balusters and beautifully carved newel posts. It can also bring a contemporary look to your home with its chunky wooden treads that cantilever out from a wall.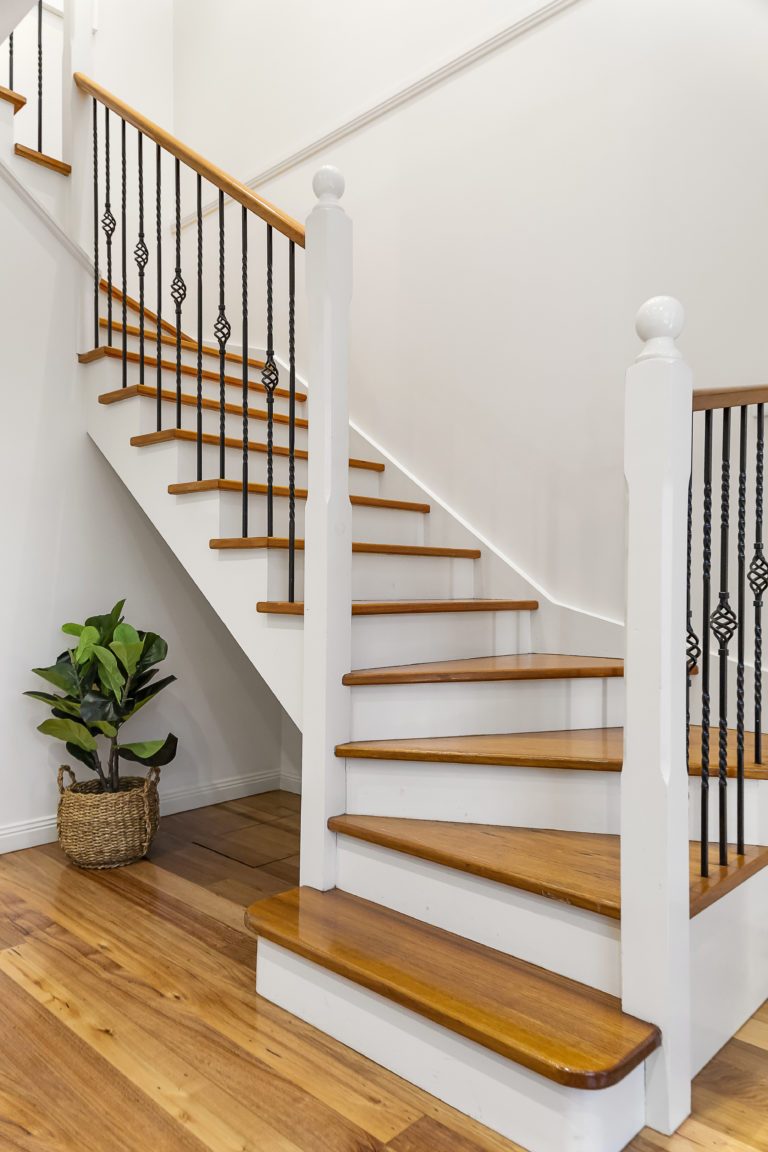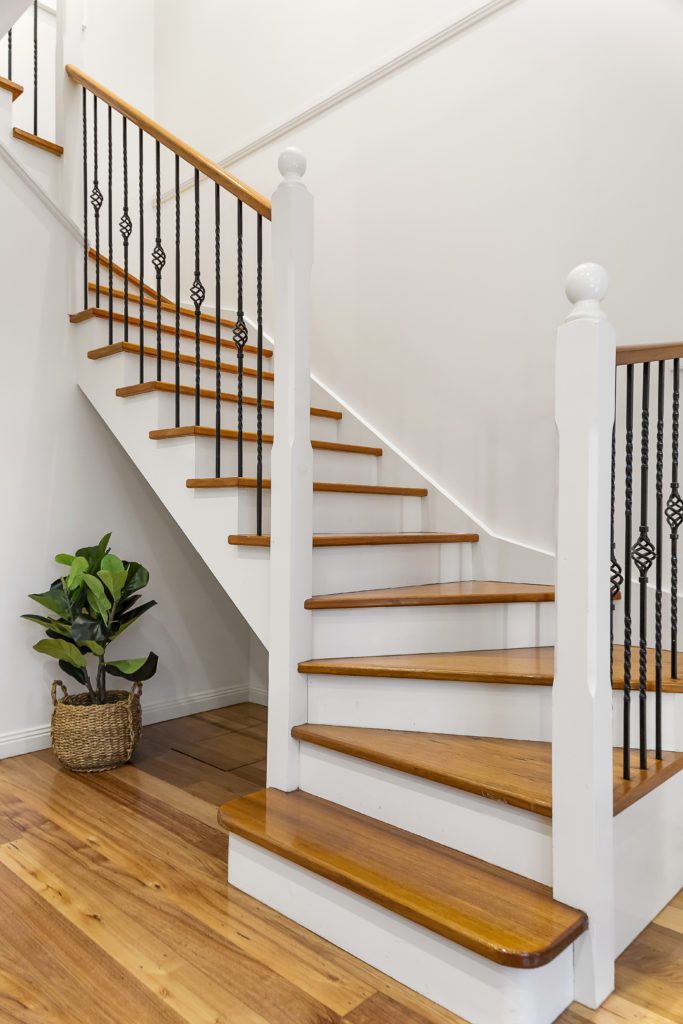 The Pros and Cons of using Timbers
Pros: Woods are durable are versatile material, easy to work with and has a timelessly elegant look.
Cons: It is a popular material; however, using dark and dense wood can become overbearing when used for such a central feature. And there's also the inevitable squeak factor.
Cost: The cheapest option is the engineered pine or plywood which can be bought at around £500. Parana pine is relatively cost-effective while hardwoods like beech, ash and oak, are more expensive. It can vary up to five times the cost of softwood.
2.Glass and Acrylic Staircase Designs
Glass staircases are attractive because they can open up space and allows light to flow easily between rooms and levels in your home and a touch of glamour and contemporary ambience.
Pros: It is perfect for contemporary interior design and is durable because it is made up of two to three laminated layers.
Cons: It is prone to scratches, and it is inadvisable to use acrylic in staircases for fire escape routes because it is flammable.
Cost: Glass and acrylic staircases are costly. But, here's a tip to get a low-cost yet impressive staircase: combine materials and be smart when choosing a supplier. For example, you can get a local glassworker to work for the balustrading then connect it with the softwood staircase.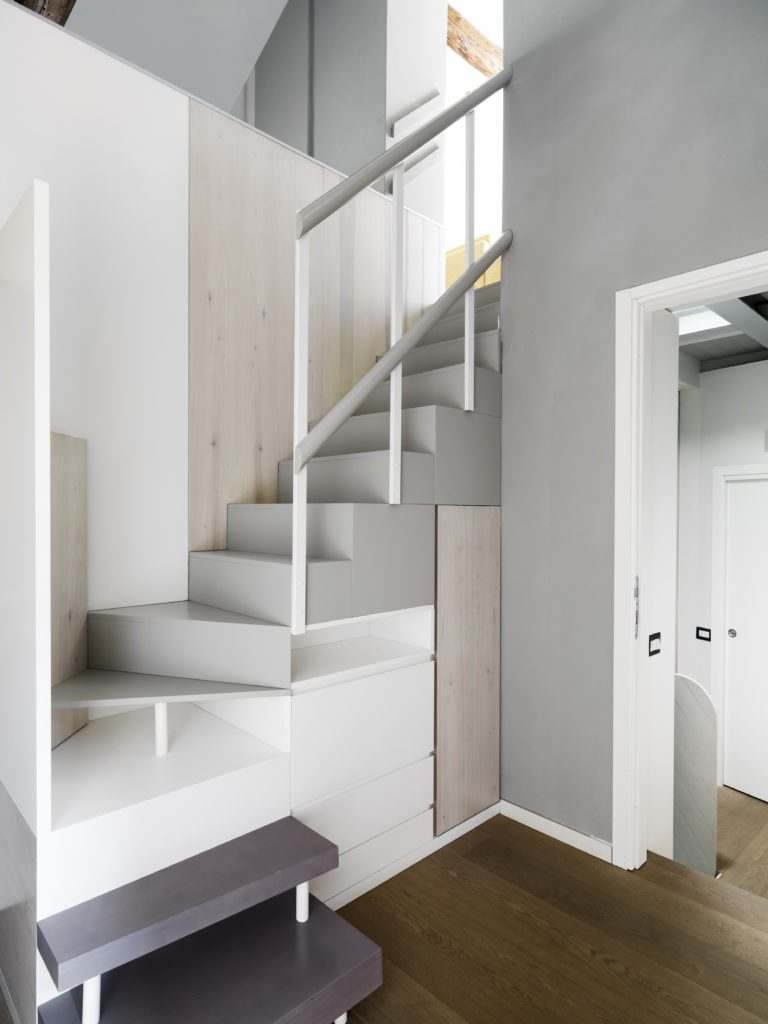 3.Metal Staircases
This type of staircase is sturdy and very easy to assemble. Metals are less dense compared to timbers and are suitable for both indoor and outdoor. The designs are fully customisable to complement your home's look.
Pros: It is best for spiral or straight flights and would look great when paired with glass balustrades, wire mesh or tension wires.
Cons: Metal staircases that were poorly designed could look overly industrial.
Cost: It can be bought off-the-shelf for as little as £500-600.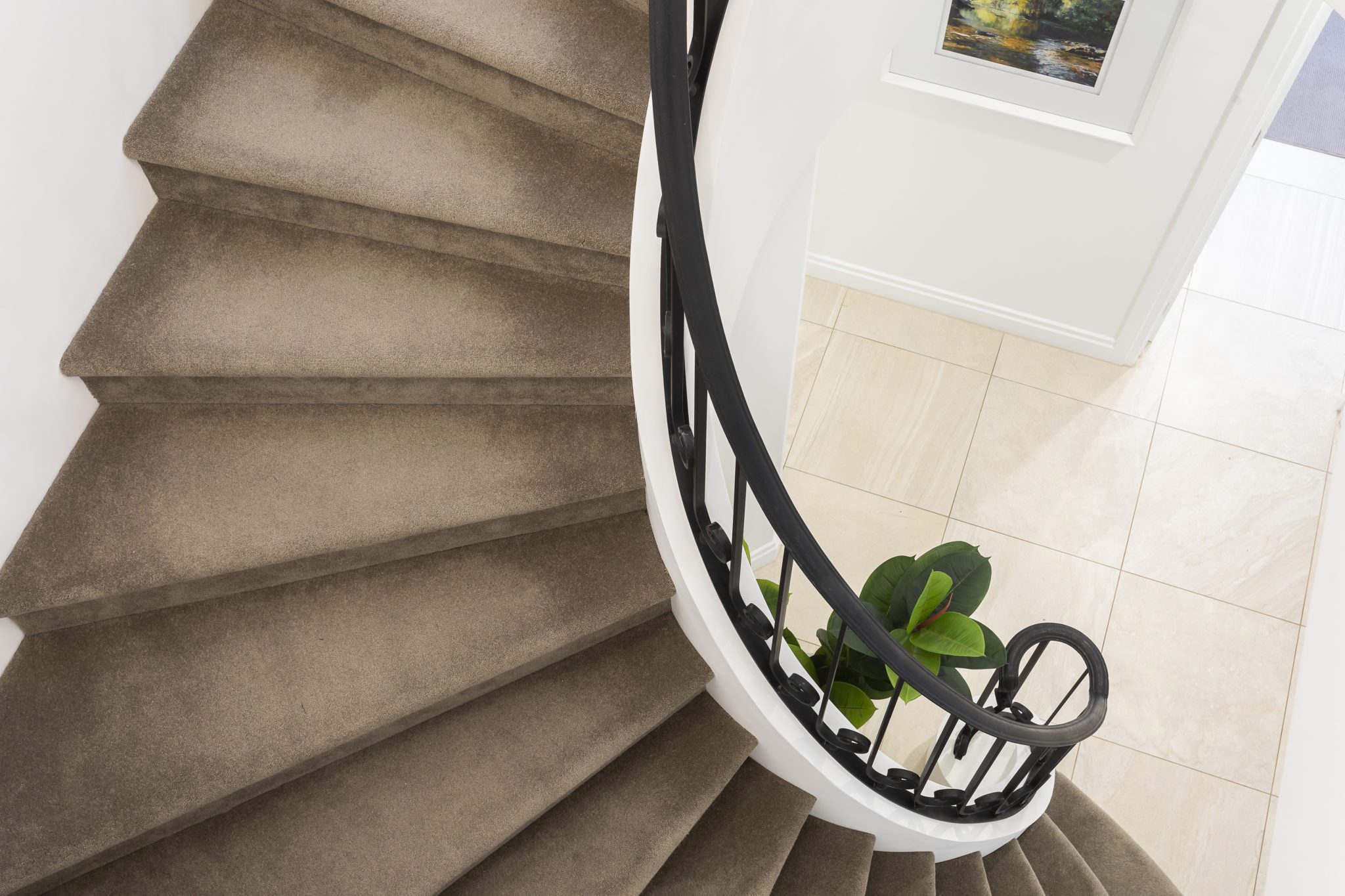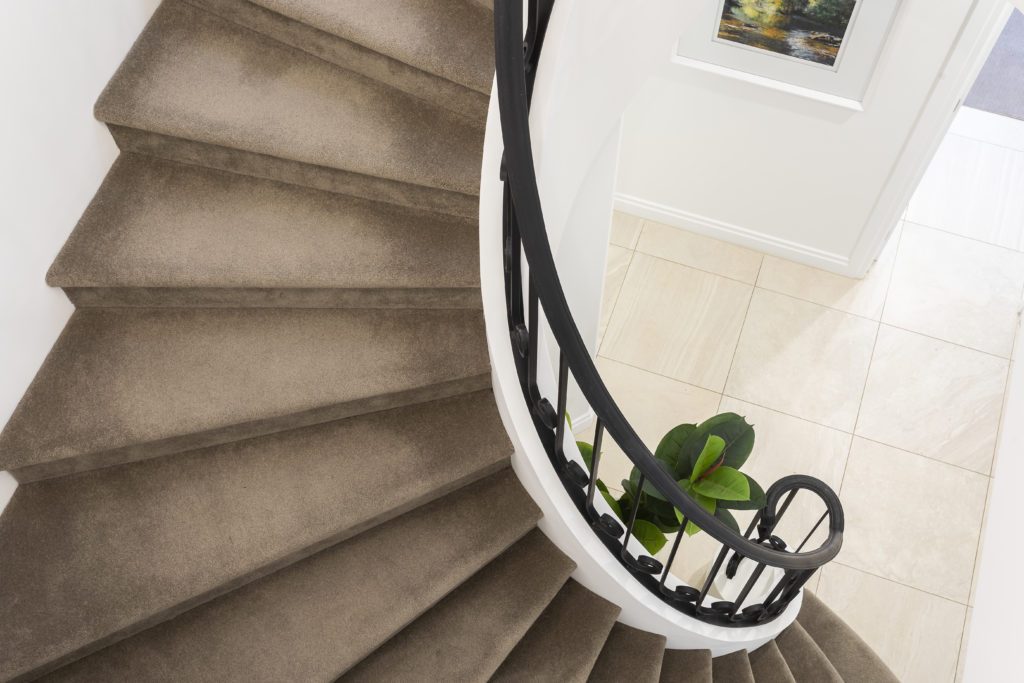 4.Stone and Concrete Staircases
Store and concrete designs can be both a traditional or modern look. Usually, traditional designs portray grand sweeping stone flights while contemporary style expresses modern architecture with simplicity.
Pros: It is perfect in creating a sense of solidity.
Cons: These are expensive, and the construction takes a couple of amount of time.
Cost: Stone and concrete flight price vary greatly to as much as £10,000.
You have the freedom with great options to choose from, so take a little time to think about your choices. Consider talking to interior or staircase designers to so you'll end up with the perfect design that will suit your home.
But are you aware of the building regulations for loft staircases? It's essential to consider the rules below, before making up your decision.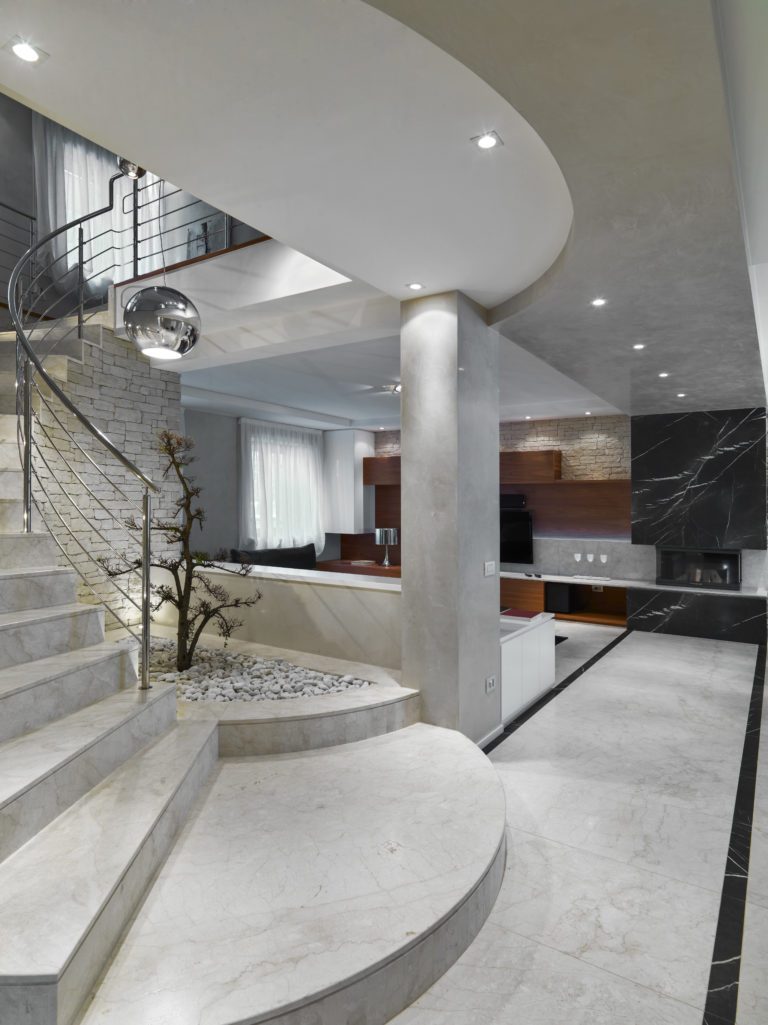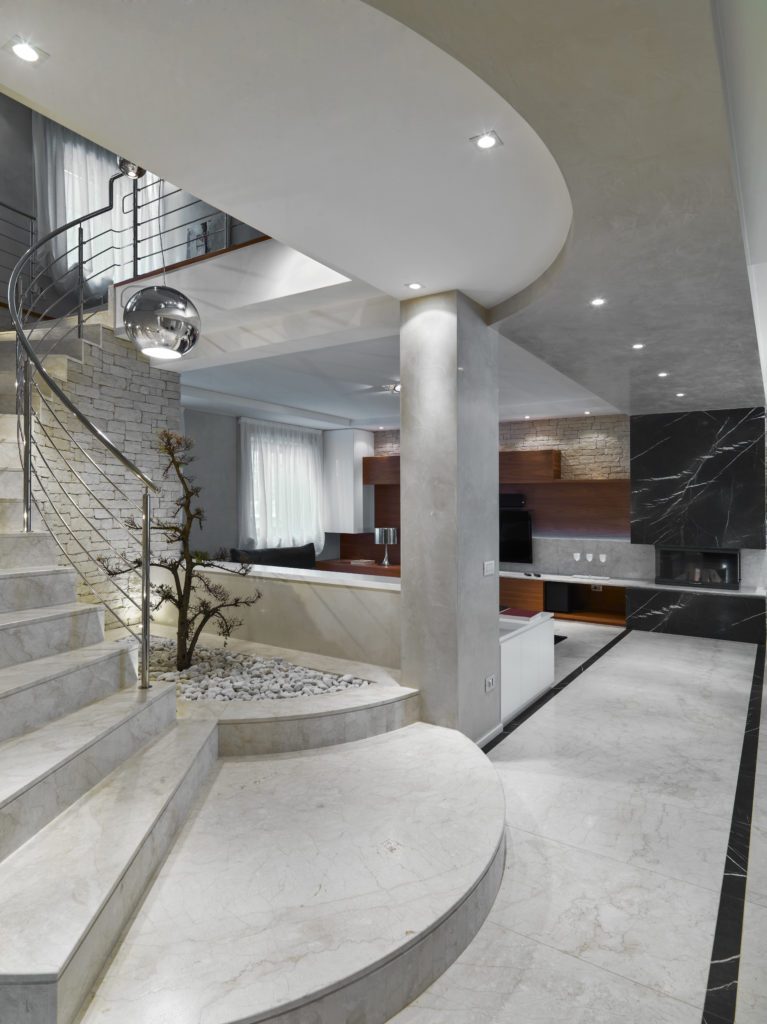 B. STAIRCASE REGULATION- Complying with Building Requirements
Some loft conversions may not require specific planning permission. However, everyone must comply with specific building regulations for safety implications. You can check your local regulations and requirements using the gov website or visit here.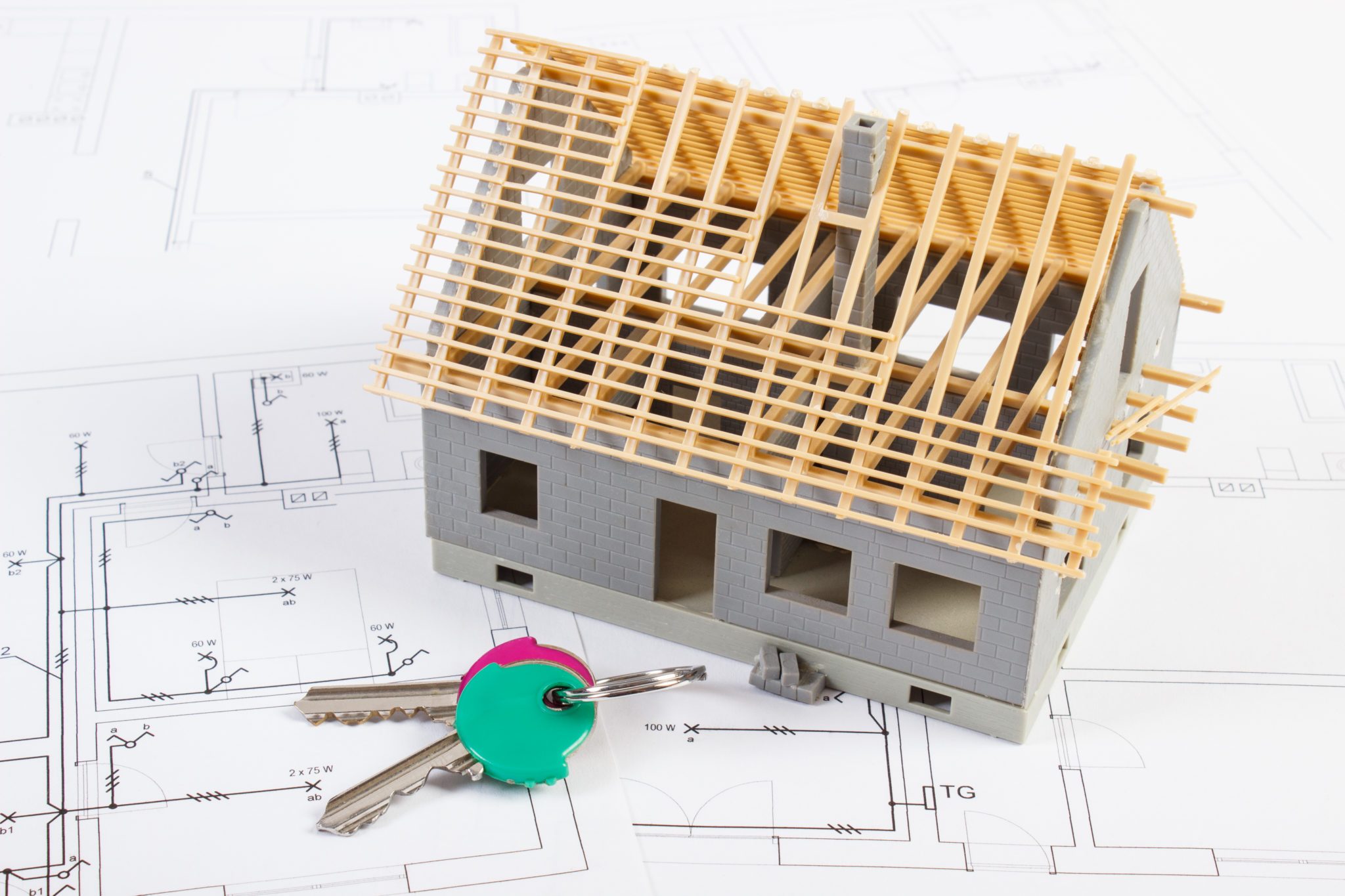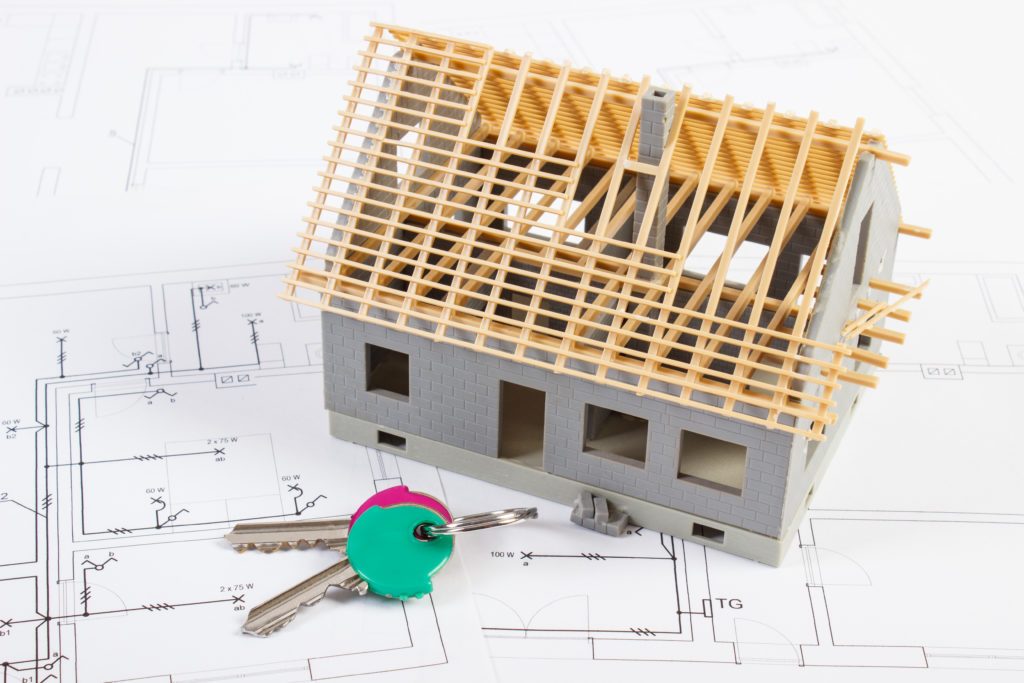 These are the regulations you need to consider for your staircase design:
Staircases should have a maximum rise of 220 millimetres and a minimum going of 220 millimetres.
Stairs should have a maximum pitch of 42°.
Flights with a width of less than one metre should have at least one handrail and but on both sides if they are more extensive than this.
Rails on stairs and landings should have a minimum height of 900millimetre.
The balustrading's opening should not allow passage of 100-millimetre sphere.
Clear headroom should have a minimum of 2,000 millimetres above the pitch line.
It's best to think of safety first and foremost. But, what you want to convert your loft in your bungalow house? Is it possible? We'll dig into that deeper.
C. LOFT STAIRS FOR BUNGALOW HOUSES- Where and How?
If you decided to add an extra floor to your bungalow, or go ahead with a bungalow loft conversion , here's what you need to consider to install a staircase on it.
THE DESIGN PROCESS
If you want to convert your loft into something more bespoke than the typical off-the-shelf staircase, it would be better to find designers who can walk you properly through the whole design process.
Considering that most bungalows were not designed with lofts, converting your space need to comply with safety requirements when it comes to fire safety upgrade.
They can help you understand and balance functionality and look and give creative but non-intrusive installation. After the building control officer approves the design, you can get going.
WHERE SHOULD IT GO?
Usually, additional building regulations aren't a problem. However, a bungalow isn't designed to accommodate staircases (Captain Obvious), so the tough decision is where do your stairs go?
THIS IS CRITICAL. Choosing a place where the stairs will perfectly fit into the living dynamics, aesthetics and not make a mess of your loft extension plans.
A lot of bungalows are lucky to have a wide-open reception hall like a standard home but for the many that don't, you may have to give up a bedroom or lose a big chunk out of your living room. If that's a sacrifice you don't want to make maximise the loft with a double dormer or extend sideways to house your stairs.
SO HOW WILL IT AFFECT THE REST OF THE HOUSE?
Kite-winding staircases might need a base of 6ft by 6ft, but brand new staircase structures can take considerable space in your bungalow. You can minimise the adverse effects and use it as an advantage instead.
A room that is "cut into" by the staircase can be squared up with angled robes, and you can also benefit from some additional under-stair storage.
But, what if you have a tight space for your home and you're looking for beautiful staircases but at the same time, can save space for your home's loft?
For more information on bungalow work with loft conversion or attic conversion, please read our helpful guide to bungalow loft conversions
D. SPACE-SAVING STAIRS – Tips on Saving Space for Loft Conversion Stairs
A standard solution for homeowners wanting to convert their loft with the limited room is to install a space-saving staircase. It will be providing safe access to the new loft room without having to sacrifice on significant space in an existing place. To help guide your decision, we've looked at the regulations and potential benefits in using the space-saving staircase.
What is a space-saver staircase?
Space-Saver Staircases
Space-saver staircases are stairs with compact flights with alternating treads that would allow you to get up an ascend of stairs in approximately half the going distance of a typical staircase.
It is very popular for loft conversions with limited space because it requires minimum landing.
Regulations for Space-Saver Staircases
Since this type of staircase is becoming popular, it has also gained its own rules to limit when and where it can be used and here are some of them:
● To limit the amount of traffic and the usage that the flight would have, it must only be used to serve either a single room or a single room with an ensuite.
● SpaceSavers must always have a handrail on at least one side of the flight. If you're planning to put the staircase between two walls, you should add a wall rail to at least one side.
● For "habitable rooms" like lounge and dining room which will be accessed multiple times in a day, you must provide an alternative staircase/route.
So why should you choose Space-savers?
Space-saver staircases Take Up Less Room
These stairs require minimum landing, but it can provide the same rise when compared with regular flights and halving the size and scope of the staircase that will take up your home. It's made possible by the alternating treads which are cut away on the left and right sides. Therefore, you can rise quickly by alternating left and right foot ad infinitum. It is very convenient, and it perfectly fits loft conversions with minimal space.
This type of staircase can be made in a wide variety of materials, including various kinds of wood, as well as metal for a more modern look. Width options can be altered to suit your home's requirements, depending on the amount of available space and the placement of the staircase.
E. ANATOMY OF A STAIRCASE- Deconstructing the elements

This is for those guys with attention to detail who are trying to either save costs or are looking to combine materials as we talked about earlier. For example, when playing fantasy stairs I'd use a glass handrail/spindle, concrete riser/base and wooden nose/tread. Minimal, urban and natural… all at once… is that possible?
So if you are looking to break down the elements of a staircase here you go:
A staircase has eight (8) basic parts, named as the following:
The first one is the riser, which is the vertical surface of the stair, from tread to tread.
The tread, on the other hand, is the horizontal surface of the stair, and the part of the stair where you take a step. Treads have two types, the straight and the convex tread.
A straight tread is a stair where the nosing is straight and has no curve present. A convex tread, on the other hand, features a curved front edge between two stringers.
Nosing is the portion of the tread which projects beyond the riser.
The handrail is part of the railing system that allows your hand to have a grip while going up or downstairs.
Newel post is the vertical structure that connects the stair or floor to the railing system.
Spindles are the vertical wood or metal structures interspersed between posts designed to provide a safety barrier along with the stair system.
The bottom plate where the spindles (or glasses) were set into is called the shoe.
Stringers are the part that provides support to the staircase.
Stringers have three common types- the Western, Eastern, and Mono Stringers. Western stringers are closed and housed stringers while the Eastern types are open and were cut out on the rise and run.
Knowing the essential parts of the stairs can help you understand its function and identify the stairs' quality.
Nevertheless, safety is one area that you should never compromise, so don't just stick with the design. It would be best to balance aesthetics and quality to ensure that your loft would be as safe as possible.
Final thought
A lot of people take ages to plan out there loft and the stairs is simply an afterthought. I once bought a house that had an amazing attic space but was unused for years because the stairs were too hard for an ageing couple and too hard to get furniture up there in order to make the most of the great views. Don't make the mistake they made.